We have many free resources available to help your business succeed:
Upcoming Webinars
Tuesday, April 6th at 1pm EST
The cost of noncompliance to HIPAA can be crippling to an organization. We will guide you through steps you can take today to be more HIPAA compliant.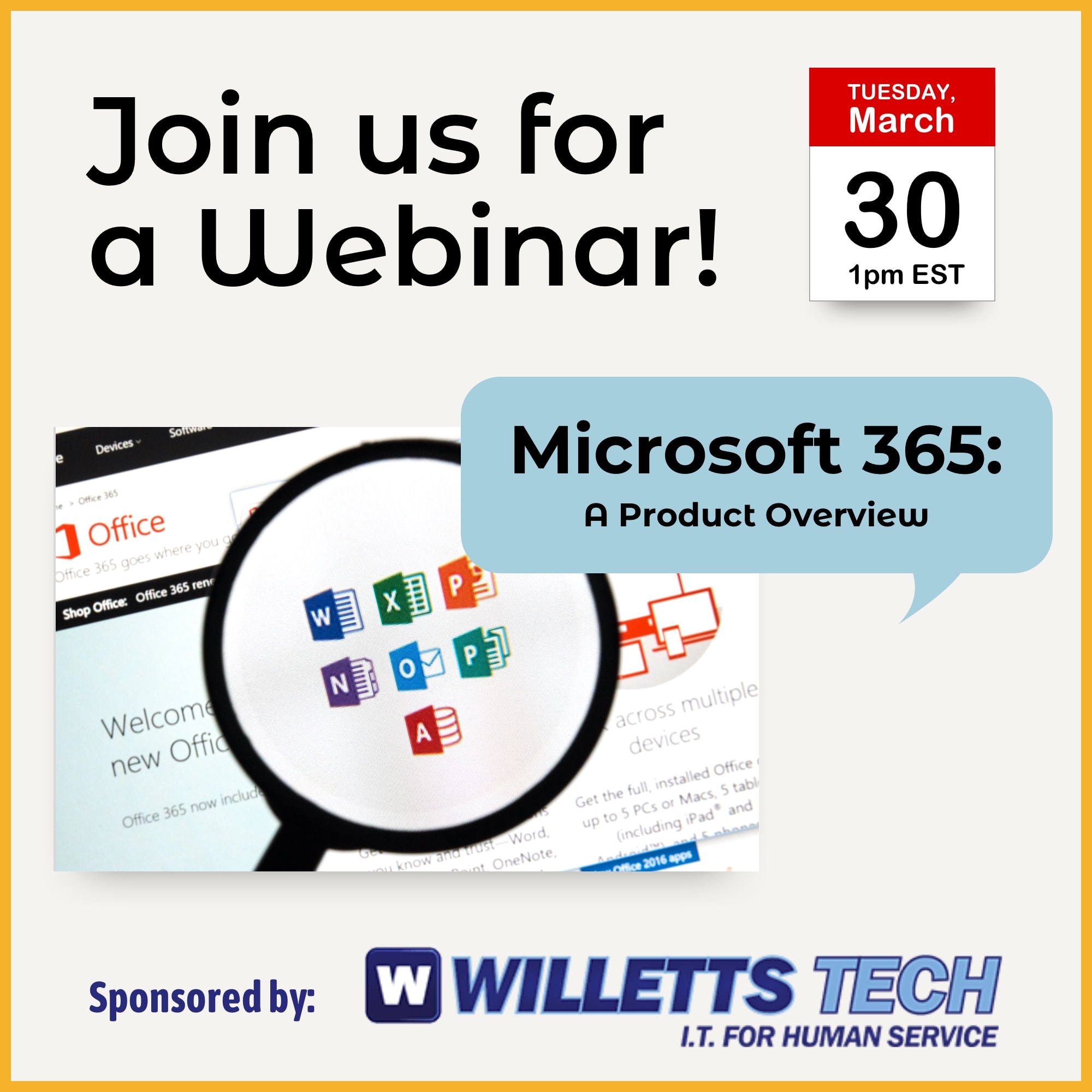 Join us in this free event as we explore Microsoft 365: the subscription services and apps offered by Microsoft.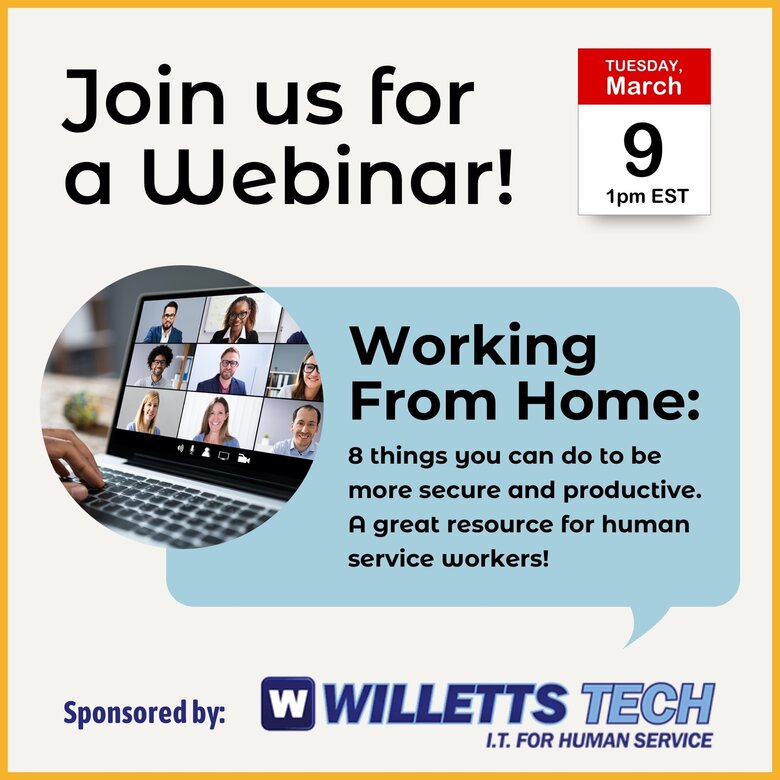 8 things you can do to be more secure and productive. A great resource for human service workers!
Join us in this free event as we explore ways to make the new reality of working from home more secure, safe and productive. This is recommended for human services workers and anyone working from their home office.

Our FREE "Cyber Security Tip of the Week" will help you always stay one step ahead of hackers and cyber-attacks! You must constantly educate yourself on how to protect what's yours!
Protected Health Information Resources