Knowledgeable and Responsive

Jason and the team at Willetts Tech are more than tech support, they are our trusted technology advisors. Their team has a wide variety of expertise from software to hardware to the web. No matter how big or small you are, Willetts Tech makes you feel important and they can handle all your technology needs.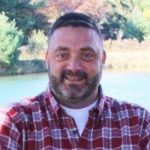 John Michaels
Resources for Independence
Cumberland, Maryland
Superior solution, responsive support, and a great team behind you!

If you are looking for a technology partner who is passionate about helping your organization succeed, look no further than Willetts Tech. They have consistently impressed me and my entire staff by treating us as a partner instead of making us feel like we don't understand technology. The software solution they built for us has given us more time to spend with our clients, which is what we love! I would highly recommend them!
Stacey Warnick
School Therapy Services
Frostburg, Maryland
Our field staff find the software easy to use and the support is ALWAYS friendly and patient

The field staff have really enjoyed the ease of use, ability to dictate, and move between forms. It is easy to understand. The field team has been able to enter notes more timely.

The team at Willetts Tech has always been personable and responsive. They spend time to understand the needs of the front end staff as well as the management team. I highly recommend them!
Lisa Barnes
Practice Manager
Pasco
Technology know-how and easy to access support

Willetts Tech's versatility offers solutions for a wide variety of technology needs. They provide good service and keep us informed of new technology to keep our business current.
Gary Crist
STARR Commonwealth
Albion, Michigan
Willetts Tech just 'Gets It'

The Willetts Tech team works with us really well. They listen to our technology concerns and respond quickly. The PUPS EHR Software they put in place for us gives us the ability to access client files when working from anywhere. Willetts Tech is a local firm that works with human service organizations all over the Country. Whether it's hardware, software, or support, they just 'Get It'. I recommend that you give them a try, you will not regret it.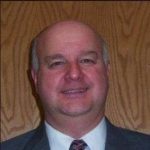 Jim Raley
Archway Station
Cumberland, Maryland
Willetts works alongside your company to provide inclusive supports.

Willetts feels like they are a part of the family - not an outside company. They provide immediate attention when we need something. You will be happy if you choose Willetts as your IT firm.
John St. Pierre
Executive Director
Sioux Falls, SD
A positive and professional experience.

Willetts is hands down the best IT firm I have ever seen. They are attentive, pleasant, patient, hardworking, open to feedback and are reliable. I would encourage anyone to go with Willetts; they will not disappoint with their services.
Celeri Jones
Executive Director
Goddard, Kansas